10 Must See Tourist Destinations in Gran Canaria
When people think of Spain, they think of Europe, old castles, bullfights, and delicious, spicy food. They often forget the Canary Islands, which are an important part of Spain's history. Gran Canaria, meaning 'Island of the Dogs', is a canvas of outside influences, and its Spanish architecture especially that contrasts the natural vistas. Whilst some parts look like Europe, a lot of the island is home to geological features, which you would find in a western movie.
Go to the Canary Islands for the beaches, but make sure to visit each one of these top ten destinations and fall in love with the island as a whole.
Playa de Las Canteras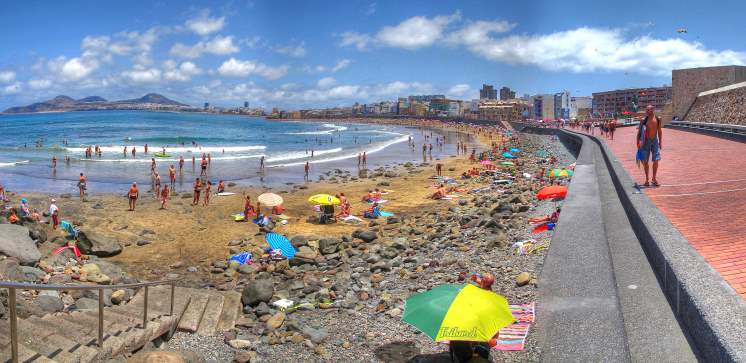 The Canary Islands are known for their beaches and their great surfing. Playa De Las Canteras is no exception. The nearby city almost looks as though it is falling into the ocean, and that makes it an easy walk from tourist's hotels. With nearby restaurants and bars, as well as a great surf, it is easy to swim, eat, and repeat. Just make sure to wait a while after eating before the warm water entices you back to it.
Roque Nublo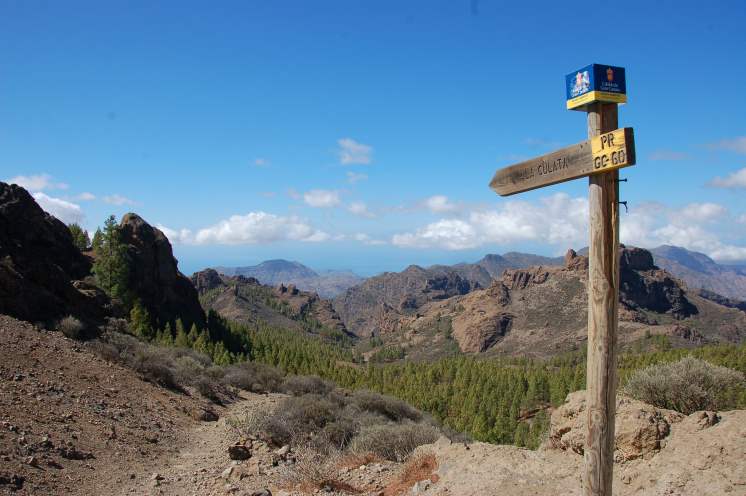 This park is a beautiful, vast expanse that is comparable to the Grand Canyon. With hikes that vary from easy to difficult, the many different vantage points and mountain tops all offer a differing view of the area. Rock formations are abundant, with plenty of hoodoos and cliffs as well as mountains. This is only a very short trip from Las Palmas and is a way to get away from the larger capital city. Take a break from the beach and enjoy a trek through a land like you've never experienced.
Playa de Maspalomas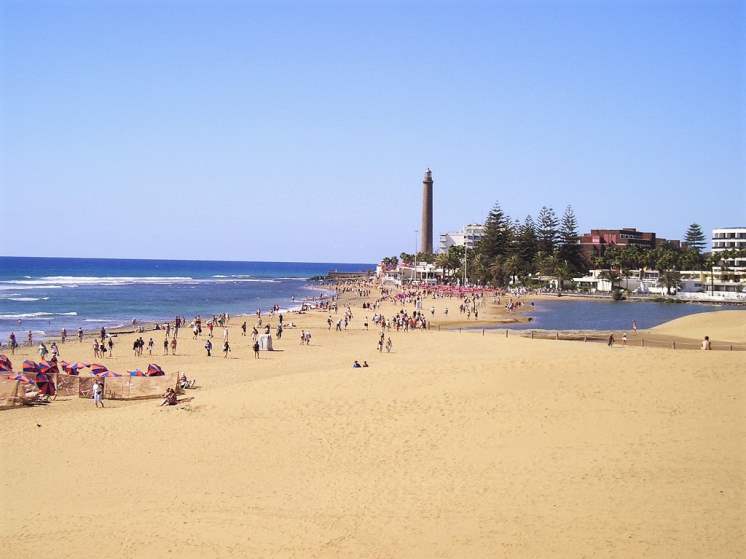 For the young at heart, the Maspalomas beach and sand dunes are for you. With towering sand dunes that you can climb up and see astonishing views, you can reward yourself by tumbling down them. Nearby, local beaches await. Make sure to do a little bit of enquiring around before taking kids there, as many of the beaches are nudist destinations. Despite this, a day trip to this beach will leave you feeling playful and full of sand.
Puerto de Las Nieves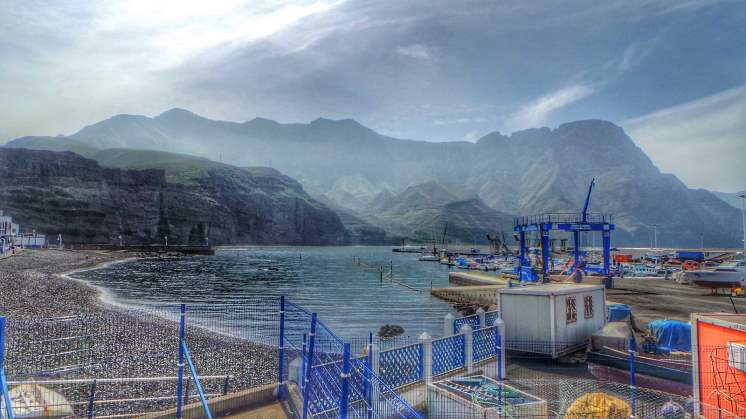 This little port town and beach are just the place to watch the ferries come and go. With neighbourhoods painted with stark blue edging and bright white, the town is reminiscent of the little towns of Greece. From those feeling burnt out on the plethora of beaches, Puerto de Las Nieves is a great way to step away from the beach and return when you feel like it. The beach is pebbly, differing from the many sandy beaches of the area.
Valeron Monastery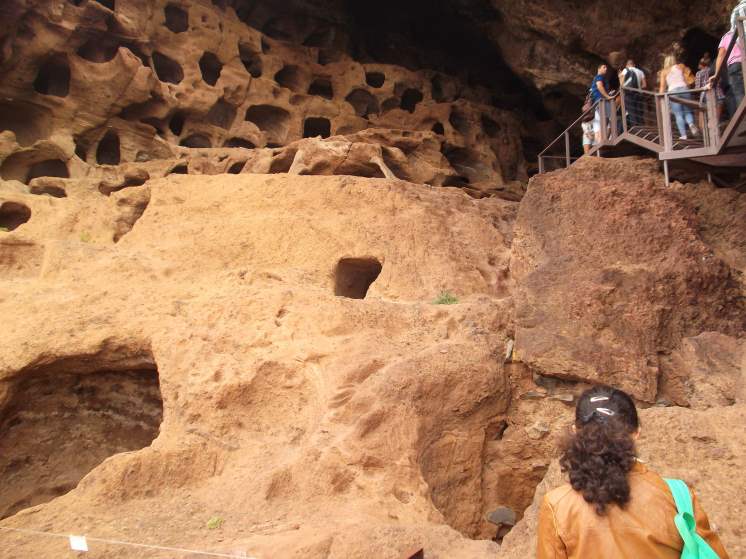 This 'Monastery' was once thought to be a site of worship for monks. However, a further archaeological examination has revealed that they were actually granaries, used to store grain before modern storage practices. A nice little climb up the side of a hill will lead you to this archaeological site, where you can not only see the original beams used to construct the site but can also see beautiful views of the surrounding area.
Vegueta Neighborhood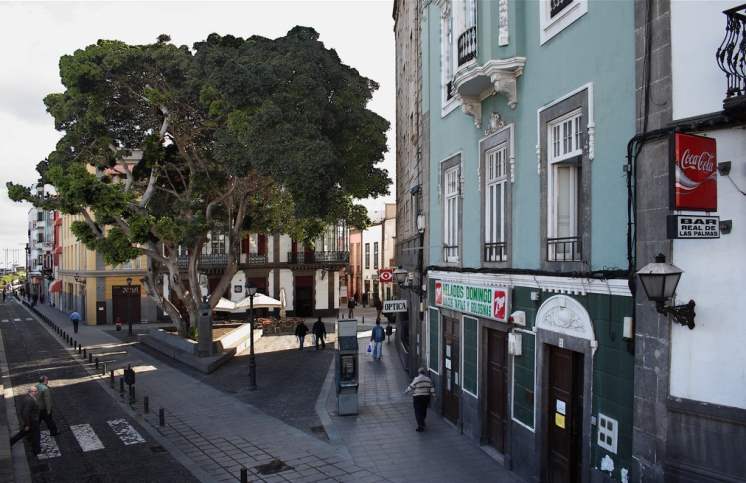 This is the typical 'old town' neighbourhood of Las Palmas. The area is teeming with beautiful, old architecture and the famous dog statues (which are significant due to the Island's name.) Although it is easy to tour the neighbourhood by yourself, the local tourism department does offer tours that explain some of the more complex histories, including Spanish occupation. If you start out in Las Palmas, this is an excellent way to learn more about the history of the island.
Casa de Colon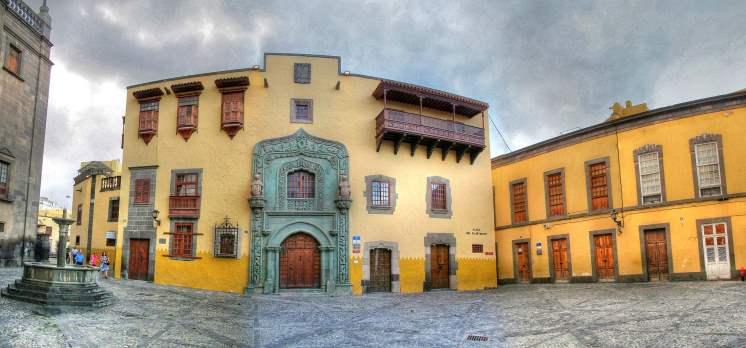 Christopher Columbus once lived in this beautiful house. Now a museum, it holds many of his journals and drawings, as well as a commissioned portrait of the legendary explorer. Inside the museum, you will also see exhibits that highlight the explorations of Columbus, as well as how he is connected with Gran Canaria. While you are at it, pick up a tour of the local old town, which is available nearby Casa de Colon.
Paseo de Gran Canaria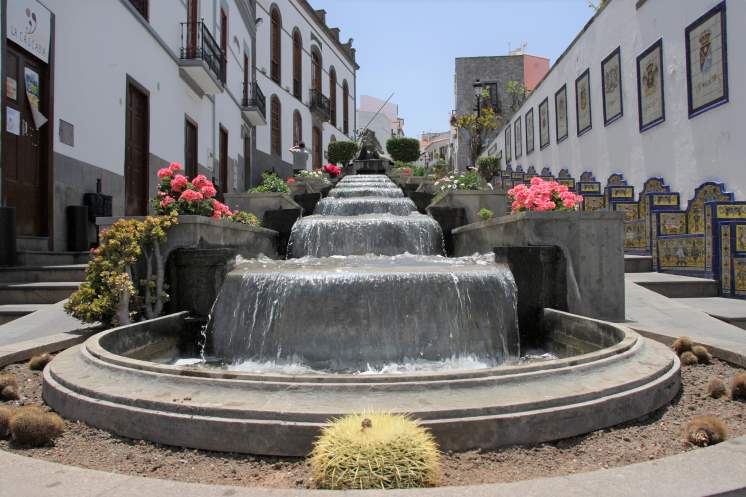 Another great place to start learning about the Canary Islands, in general, Paseo de Gran Canaria is a walkway that highlights the politics and layout of the Islands themselves. Here you can see the positioning and relative scale of the Islands, as well the islands' coats of arms. While it is not a whole-day visit, it is worth seeing the effort and the pride that local artist put into displaying their history.
Mirador Los Pozos de Las Nieves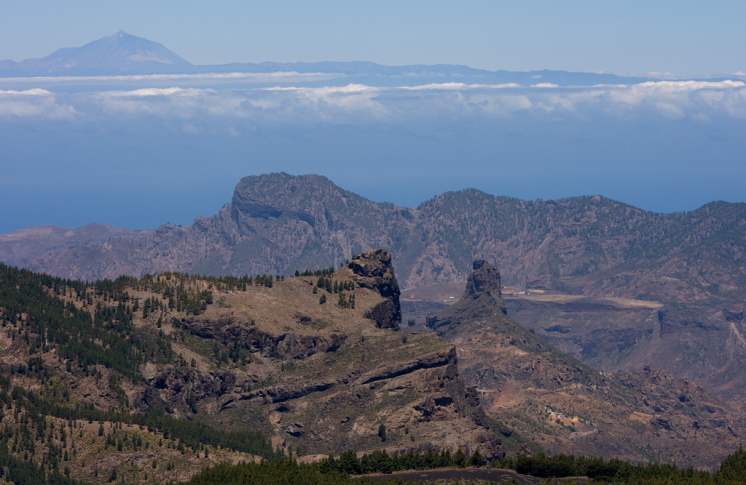 This viewpoint is accessible by car, making it something that every visitor, regardless of age or ability, can enjoy. Mirador Los Pozos de Las Nieves is the highest mountain in the area. Here you get a view of the surrounding Nieves, sprawling green canyons, and far away mountains. There is hiking available for those who choose to do so, and water and snacks are available for purchase at the top. If you are looking for a panoramic view of the whole of the Island, there is no better place to do it than here.
Iglesia de San Juan Bautista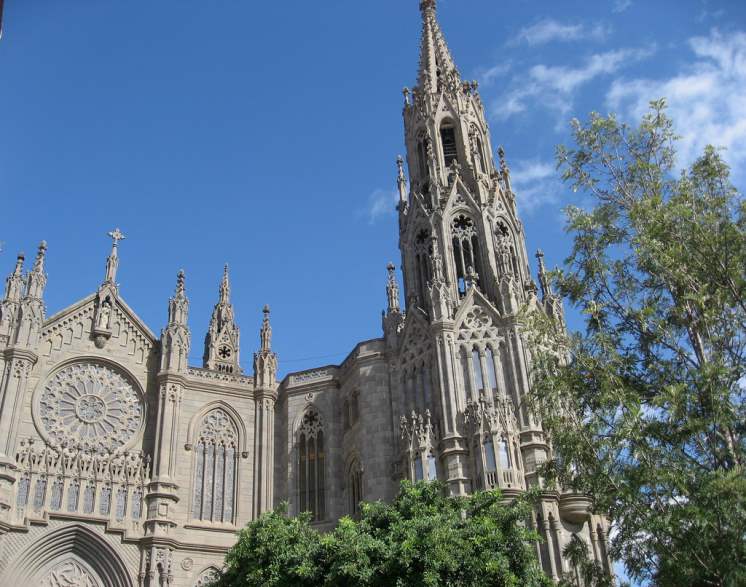 This beautiful Gothic church is a must-see for history and art lovers. Built in the 1900's, it was finished in 1974, but still has the look of a much older church. It sticks out from the smaller buildings that surround it, only emphasizing its grandeur. Say a prayer to Saint Juan once you are finished looking around the church, or take a visit to the town it is in. With a large car park just opposite to the church, you can park your car, say your prayers, and head into town for a day of exploration.